Synchronicity Print T-Shirt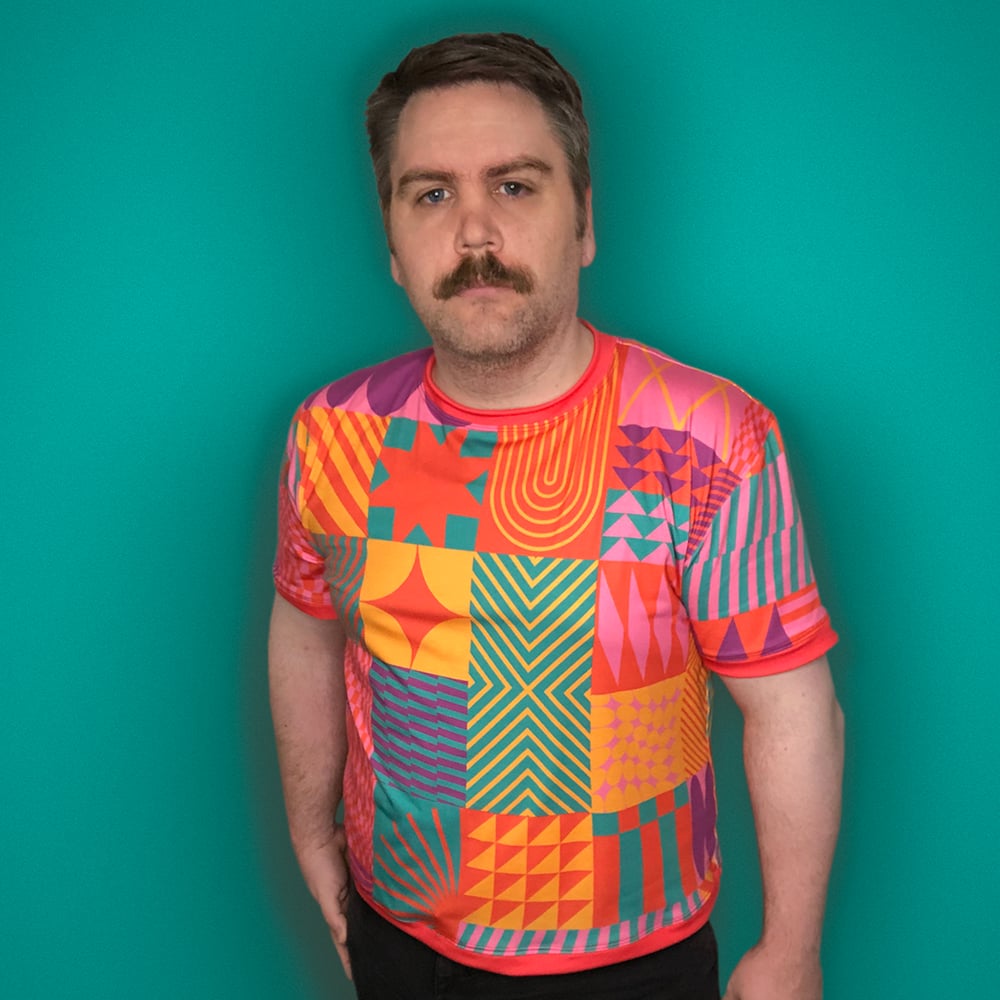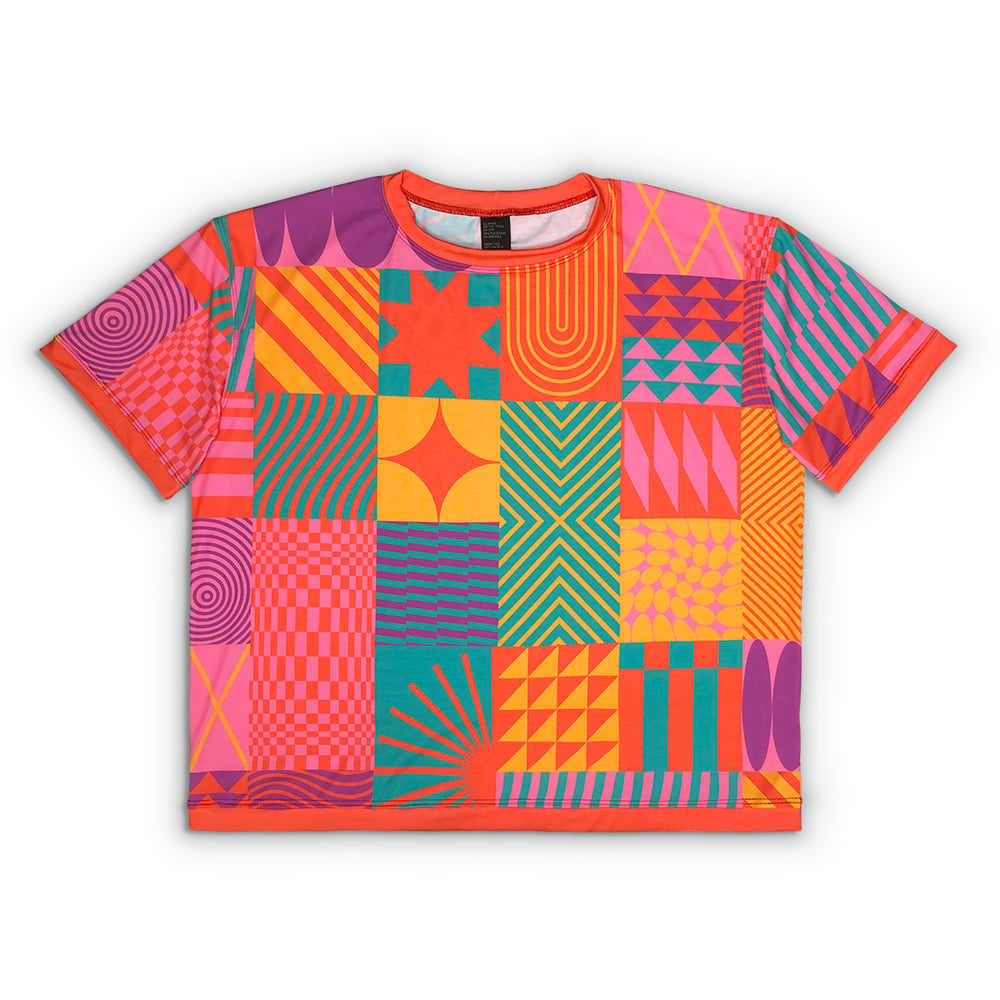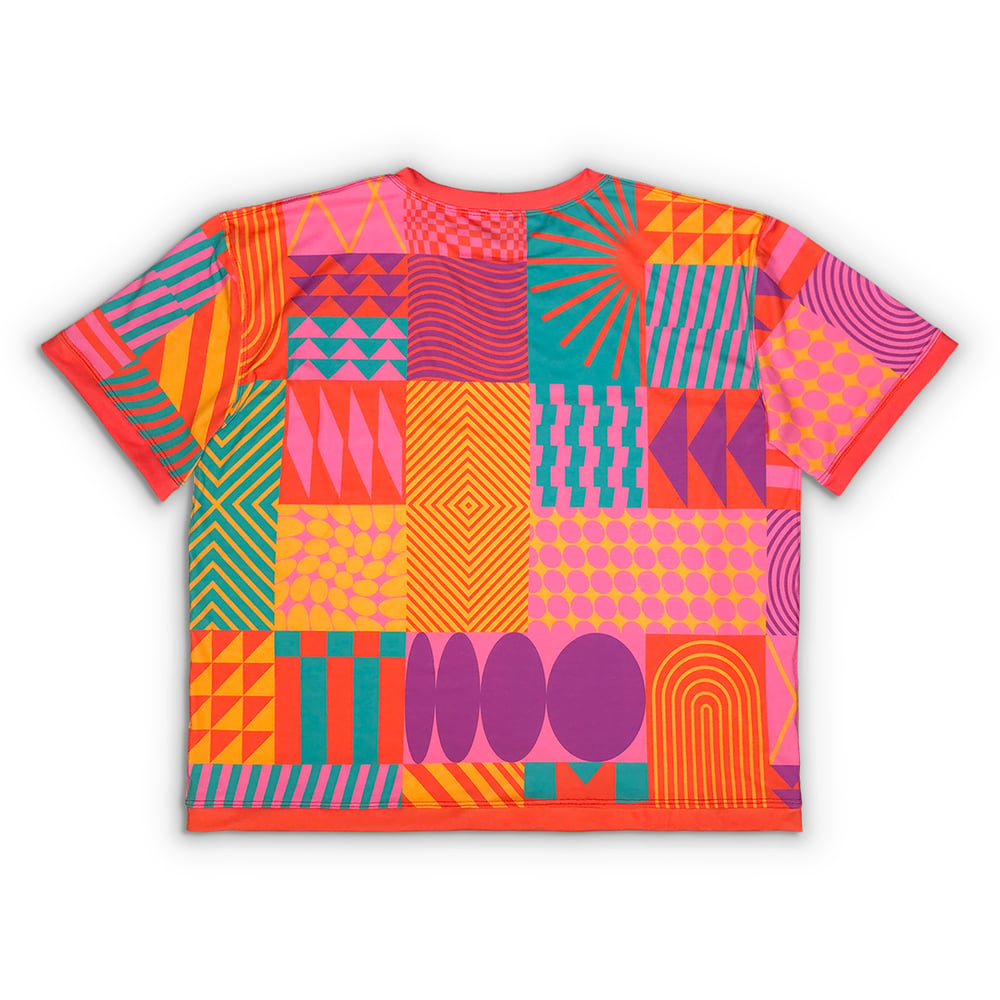 A digitally printed t-shirt in the Synchronicity pattern. A mix of starbursts, warped stripes, checkerboards, and quilt blocks in strawberry red, teal, sunshine yellow, hot pink, and purple. Collar, sleeve hems, and bottom hem are strawberry red. Print placement may vary.
Slightly cropped.
Super soft jersey between light and medium-weight.
T-shirt Size Guide
Size
Chest
Height
Sleeve
Measure:
Pit to pit
(double for circumf.)
Center neck to hem
bicep circumf.
XSmall
18"
20"
12"
Small
19"
21.5"
13"
Medium
21
22"
14"
Large
22.5"
22.5"
15"
XLarge
24.5"
24"
15.5"
2XL
26.5"
25.25"
16"
3XL
27.75"
25.75"
17"
4XL
29"
26.5"
17.5"
5XL
30"
26.5"
17.5"
DM @iamjacobblank on Instagram for custom size options -OR- include them in the notes of your order for custom at no extra charge.
95% Polyester
5% Spandex
Wash Low Heat
Dry Low Heat
No Not Iron
This is a handmade-to-order item which means orders may take up to a month+ to ship. Please be patient, it's worth it!